/
Description
Crystal clear pond water and healthy living conditions for plants and animal life! The biological - mechanical 4 stage process of our LOOP filter system guarantees a natural environment. The water is automatically pumped through several filter layers and then through the integrated UV clarifier, before flowing back into your pond free of algae and dirt particles.
All components are perfectly coordinated and very low-maintenance: Connect, start, enjoy!
Complete set - ready to install
Integrated FLOW5000 energy-saving pump with overheating protection in case of low water levels
New spray arm for optimum distribution of pond water onto the filter media
Outer container made of shockproof and UV resistant all-weather plastic
Includes original EHEIM filter media
Scope of delivery:
Filter box with lid and filter media
5 m spiral hose (1 inch)
Connection accessories
FLOW5000 filter pump
CLEARUVC 11W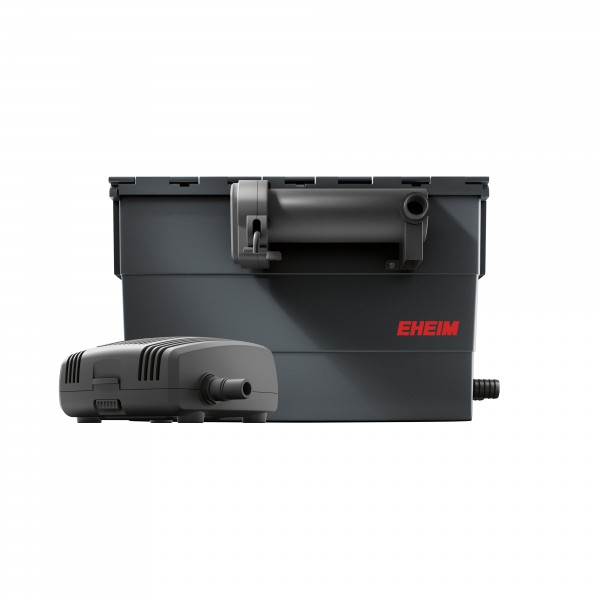 Payment & Security
Your payment information is processed securely. We do not store credit card details nor have access to your credit card information.