/
Description
Impulse™ Pumps
Quiet, energy-efficient, multi-function pumps
The Impulse™ is a quiet, energy-efficient, multi-function pump. It is ideal for fresh and saltwater aquariums, protein skimmers, indoor fountains, water-cooling and all similar submersible and inline applications which require energy efficient, ultra quiet performance. The Impulse™ is equipped with a synchronous motor and an advanced impeller, ceramic shaft and bearings (stainless steel on the Impulse™ 400), and an adjustable flow rate. Multi-size hose adapter fittings and suction cups are included.
Features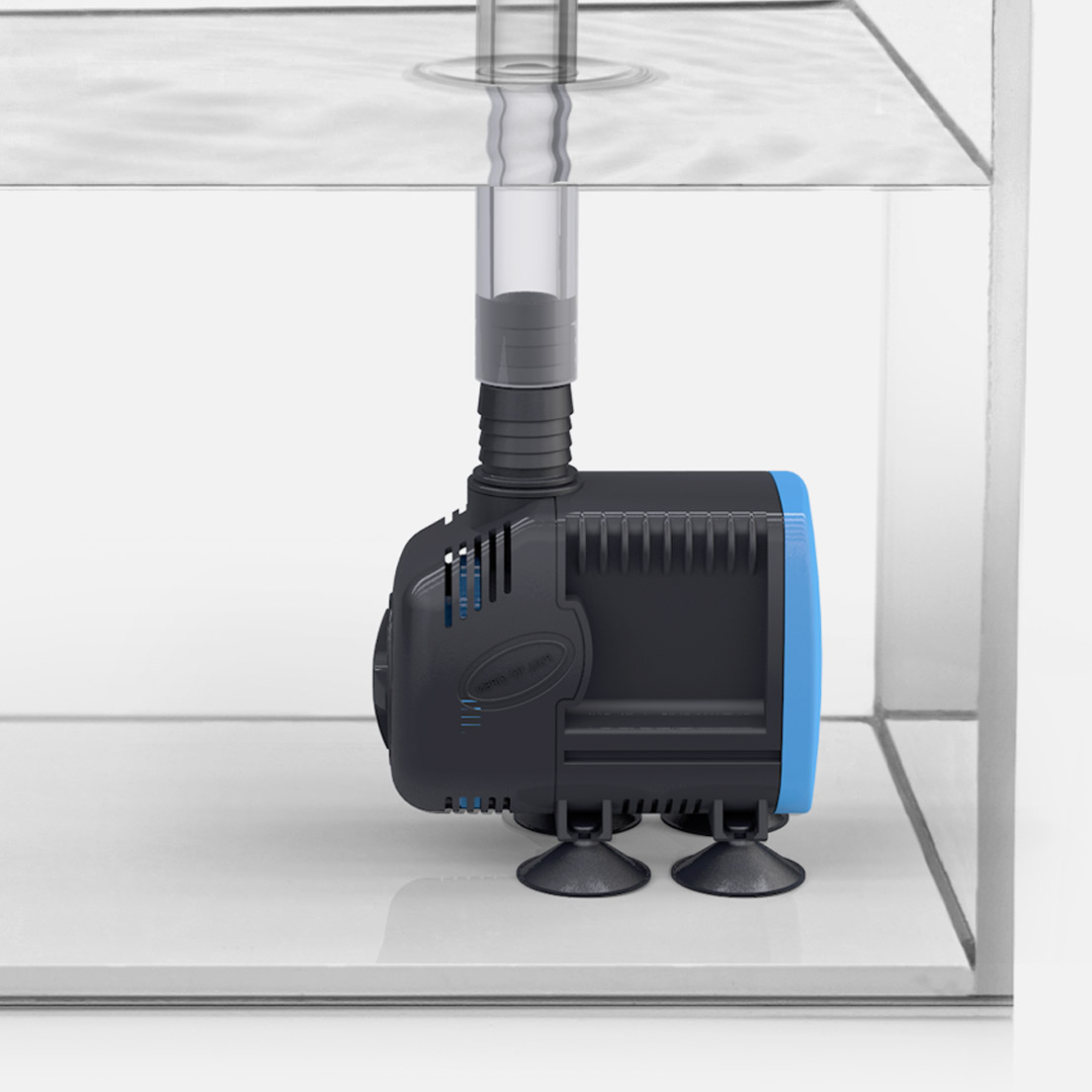 Wet/Submerged Application
Impulse™ Pumps can be used for a variety of fully submerged applications including aquariums, sumps, and outdoor or indoor ponds.
Dry/Inline Application
They can also be used for dry or inline applications including skimmers, reactors, and sumps. Use one of the included multi-size hose adapter fittings for quick and easy connections.
Flow Regulation
Use flow regulation to adjust the flow to the ideal rate for your particular application. Adjustments up to 400, 600, and 800 GPH respectively.
j
Technical Specifications
Impulse 400
Max Flow Rate
400 GPH / 1.500 l/h
Watts
23 - (120 v - 60 Hz)
23 - (230 v - 50 Hz)
Amperes
0.43 A / 0,17 A
Head Max
6 ft / 1,8 m
Cord Length
7.5 ft / 2,28 m
Hose Connector
1/2" GAS / 15-20 mm
Impeller Shaft
Stainless Steel

1. Motor Body
2. Impeller Assembly
3. Water Flow Regulator
4. Threaded Pre-Chamber
5. Suction Cups
6. Pump Back Cover
7. Threaded Adapters
8. Ring-Nut
9. Intake Grill
Payment & Security
Your payment information is processed securely. We do not store credit card details nor have access to your credit card information.