/
Description
EHEIM TWINfeeder
If you don't always have time an automatic fish feeder is ideal. Also when on holiday. You can easily programme the feeding times as well as the amount of food and the fish feeder ventilates the food at precisely the correct doing time into the water. With a simple press of a button "snacks" are also possible at any time. 
The function keys are splash proof. A warning system quickly shows low battery level. And of course the feeders fit feeder openings on the VARILUX aquarium hoods;. 
There are two models: the smaller fish feeder for flakes and the TWIN with two separate chambers for different types of food.
EHEIM TWINfeeder
Automat with 2 separate chambers for different types of food
2 separate feed chambers for granules, sticks, pellets, flakes
Drums are individually programmable
Random dosing  for natural feeding 
Both drums are aerated
2 types of food can be fed in parallel; the advantage of this is a food supply for all livestock in the swimming zones 
Large display
Warning system quickly indicates low battery level 
Includes batteries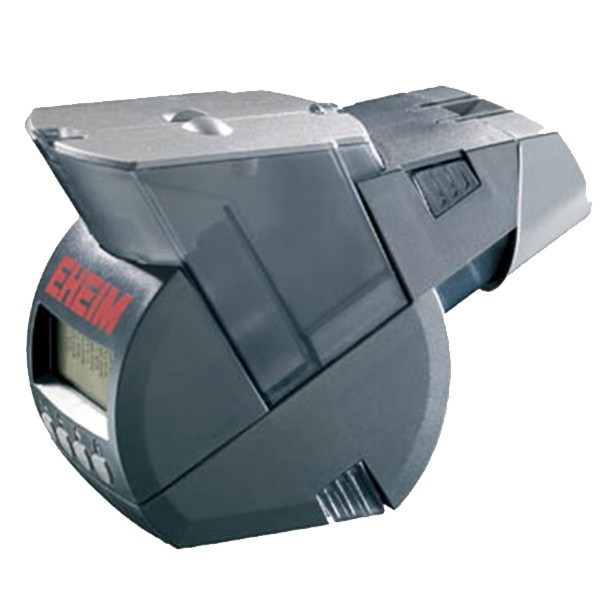 Payment & Security
Your payment information is processed securely. We do not store credit card details nor have access to your credit card information.