/
Description
EHEIM universal pumps offer a large performance spectrum and a wide variety of uses. They are very reliable equipment offering exceptionally long service life. They can be used inside or out of water. The integrated prefilter, safe hose connections, a variety of connections and fixings, but above all their absolute reliability make the EHEIM universal pumps very popular. They are frequently used in a professional environment – e.g. in breeding units and in zoos.

There are 5 models with output levels from 300 u to 3400 l/h., each with a choice of 1,7 m or 10 m cable. Also there is a flexible hobby pump with 270 l/h. output (see below).

Benefits of the EHEIM universal pumps
Large performance spectrum, developed for long service life
Usage in/under water or outside the water
Hermetically moulded motor guarantees guarantee complete safety
Integrated prefilter – protects the impeller from any drawn in particles and ensures longer service life
Inlet connectors for safe hose connection
Use of smart accessories; (e.g. InstallationsSET 2) can be attached to  the outlet connector
A variety of fixing possibilities (mounting plate included)
All models with a choice of 1,7 m. or 10 m. cable.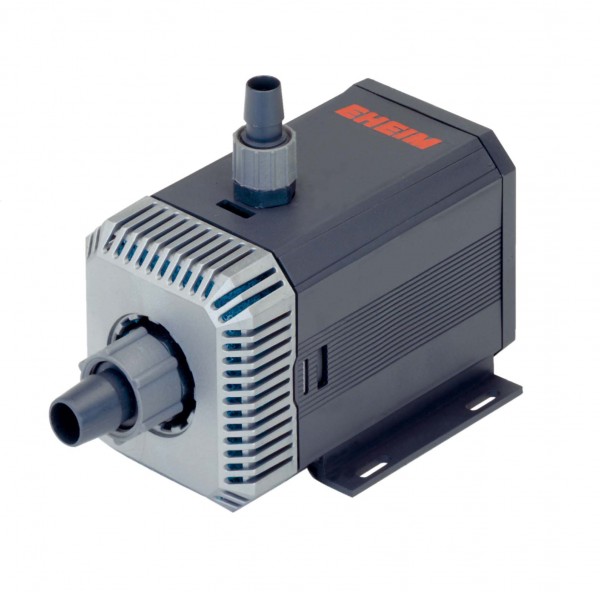 Payment & Security
Your payment information is processed securely. We do not store credit card details nor have access to your credit card information.